Transit Technology for Every Operation
Every transit system is different. At MTM Transit, we understand that each system has its own intricacies—intricacies that require flexibility and scalability when it comes to the technology solutions that guide the operation.
Nationwide, we have established partnerships with various industry-leading transit technology providers to deliver best-in-class transit operations to our clients. Whether you already have a transit technology platform or you're looking to your transit contractor to deliver a state-of-the-art solution customized to meet your needs, we have the approach you're looking for in a high quality transit partner.
Recognizing that a fully in-person model may not be the best approach for all agencies, MTM Transit took our comprehensive assessment process and developed a state-of-the-art technology solution that automates the eligibility certification process called Mobility Direct. Through this platform, MTM Transit offers varying levels of support to help your agency achieve impartial ADA eligibility determinations and compliance–with or without the cost of an in-person team. Dependent on your needs, the platform also offers varying levels of conditional and unconditional certification.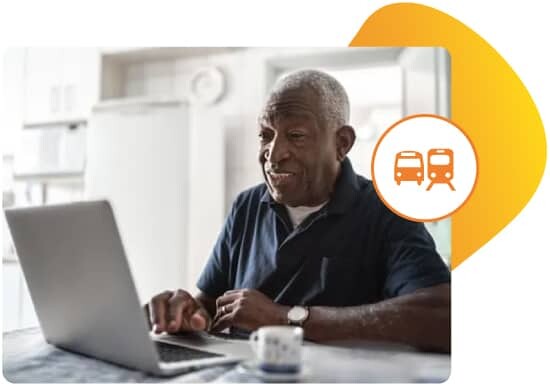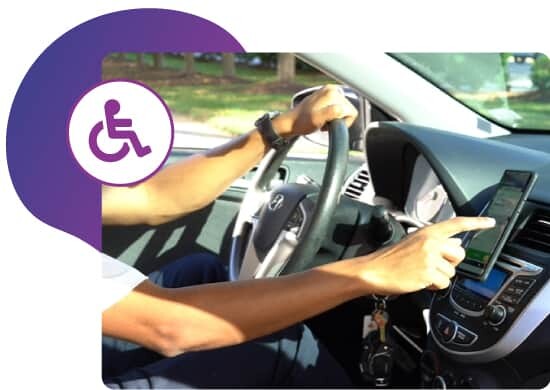 Our transit agency partners often have existing long-term contracts for paratransit routing, scheduling, and dispatch (RSD) platforms. We have experience working with all the major paratransit RSD platforms. Alternatively, if you are looking to modernize your existing paratransit RSD solution to incorporate new services or passenger apps and tools, our in-house technology and operational experts can provide insight into available options and help your agency select the right solution for your program. Our focus is always to provide the optimal balance of cost efficiency with high quality service delivery. Whether we are working with an existing RSD provider or helping a client transition to a new RSD, we have the experienced and trained staff to ensure the transit technology platform supports the transit agency's goals.
ADA Eligibility Management
Managing the ADA eligibility process and associated applications and data, can be a significant challenge for transit agencies. That's why we created a customized software solution that easily interfaces with the RSD solution of your choice. As a standalone software, or used in conjunction with our in-person or remote certification services, Mobility Direct allows passengers to apply for paratransit service online, and simplifies management of the eligibility determination process. Our system automates the entire process from review, to determination, to re-certification. Click here to learn more about Mobility Direct, our customized platform designed to support the ADA paratransit eligibility certification process.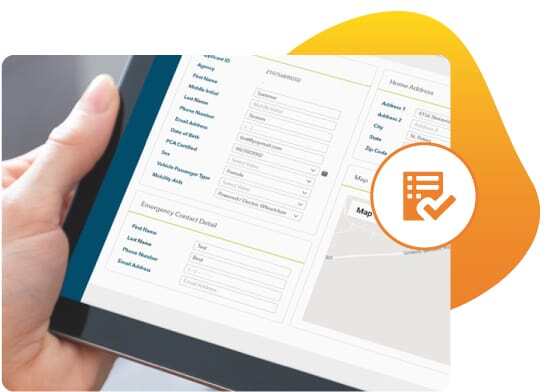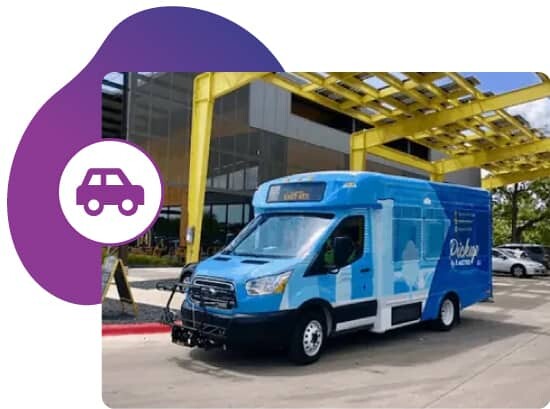 MTM Transit has helped many clients establish new microtransit programs that are designed to improve efficiencies, enhance rider satisfaction, and expand mobility options into underserved areas. We have experience working with multiple microtransit software platforms to deliver customized solutions, including some that integrate with the primary RSD solution to provide a unified and comprehensive mobility solution. Leveraging our range of microtransit software solution partnerships, we can help your agency identify the best software to meet your specific goals and identify zones to maximize passenger reach and ridership potential. Whether a pilot or long-term program, we work collaboratively with our clients and microtransit software partners to ensure transparency, passenger satisfaction, and high quality service.
Using tools that simplify complex tasks such as route design, run-cutting, blocking, and creating driver bids, our Reveal fixed route technology solution improves the overall scheduling process. This technology can provide your agency with greater flexibility and control when creating routes, using an interactive scheduling tool to make routes more productive and cost-effective, and maximize community coverage. Throughout the service day, our fixed route tools help agencies track the location of each vehicle in real time and proactively communicate with dispatchers. Using GPS coordinates, the platform automatically determines if routes are running late, providing immediate notification to dispatchers so that action can be taken to prevent late service and bus bunching. Additionally, through passenger-facing mobile apps that utilize the same location data, passengers can identify the best route for their trip and then quickly determine when the next bus will arrive.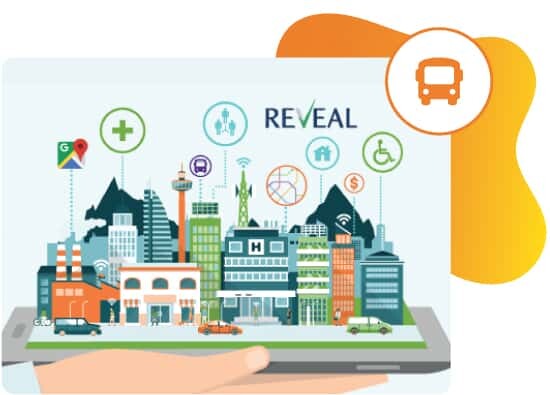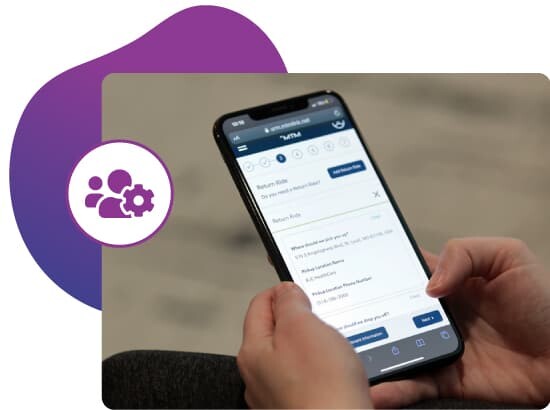 Today's transit passengers expect to have the ability to manage trips at their fingertips. From trip scheduling to fare payment, to watching their vehicle approach on a map, to receiving notifications and trip reminders, we provide agency-branded solutions that meet these needs. Our intuitive mobile applications, available as free downloads for both iOS and Android devices, allow passengers to take control of their transit experience. We offer options that can integrate with your existing or planned RSD platform. From proposing trip options to the passenger, to confirming trip details, to sending advanced communication features like continuously-updated ETAs, automated SMS reminders when an operator is approaching pick-up, and other alerts, riders gain unprecedented visibility into their trips.
Ensuring proper maintenance of your transit fleet is critical to providing timely, safe, and high quality transportation. The fleet management software we employ allows our maintenance team to monitor vehicle status, warranty requirements, and inventory levels, along with controls of scheduled and unscheduled repair items, air conditioning, wheelchair lift parts, and materials. It provides the ability to define and track preventive maintenance schedules and repairs; calculate when maintenance is due; schedule preventative maintenance notifications by date, mileage, or hours; and provide a detailed maintenance history and cost summary that will ensure your fleet records are always audit ready. The system is highly customizable, and it offers many user-definable features, options, and reports.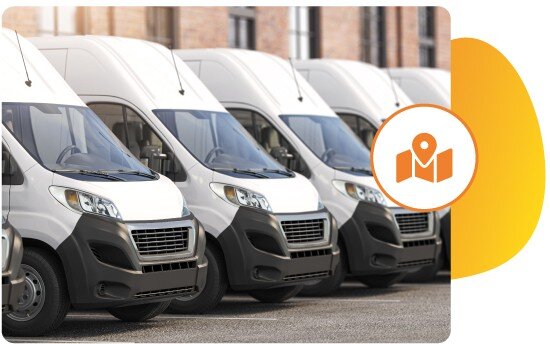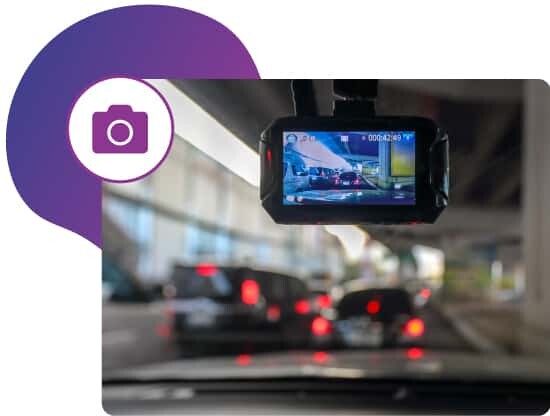 Event-triggered and continuously recording camera systems promote driver and passenger compliance and safe operations. The camera system most often deployed by MTM Transit records up to four different camera views at once per vehicle. These cameras are adaptable to both day and night lighting, offering a clear picture regardless of the time of day or weather conditions. Additionally, in the event of an accident, the camera stores video, audio, GPS coordinates, speed, and g-force values. Both MTM Transit and transit agency staff can easily monitor on-board surveillance systems through a web-based application, allowing for quick monitoring and updates at a glance. The system also generates automatic reports with a score for each driver based on their individual behaviors, such as speeding or hard braking, and makes it easy to identify opportunities for safety improvement at the system and driver level.
As we move to paperless environment, MTM Transit deploys an electronic documentation platform to replace paper-based forms such as road supervision reports, accident reports, and daily vehicle inspections. The platform stores all information in a secure environment, completely backed-up and safe from server crashes or other emergencies. The system provides digital checklists and customizable forms for seamless recordkeeping and reporting. We have created customized digital forms for a variety of functions that allow our team members to systematically collect, track, analyze, and act on data. From simple checklist forms, to interactive accident reports with the ability to attach pictures taken with the built in camera feature, we have accurate data at our fingertips at all times. Further, the reporting features allow us to track and trend data; compile risk factors for operators; receive customizable alerts based on specific event triggers; and quickly respond to information and audit requests.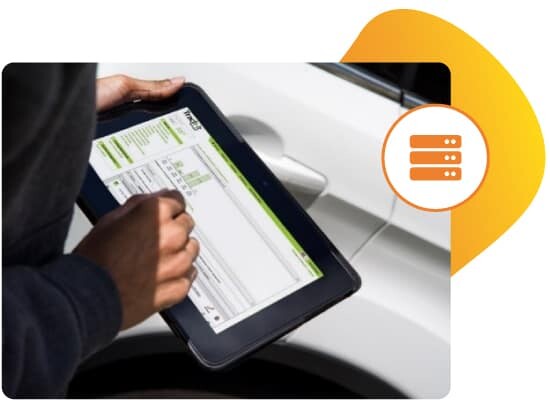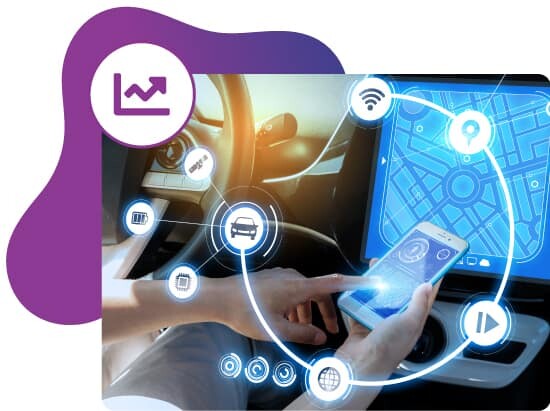 To streamline and strengthen our reporting abilities, we use a cloud-based service that collects and analyzes data from multiple platforms to give MTM Transit and our clients a single view of operations. Data from our telephony system; fleet management software; RSD platform; and any other sources funnel into the business intelligence tool, where we can view it as meaningful dashboards, reports, and datasets. Our data analytics tool is not a substitute for client-required reports, but a value-add for reporting outside of the typical reporting package. And because it pulls data from multiple sources, it gives our staff and clients more flexibility and can be tailored specifically to program needs.
MTM Transit recently upgraded to a cloud-based contact center telephony platform. The system includes interactive voice response (IVR) and multi-channel automatic call distribution (ACD), and has the ability to maintain separate queues based on call reason to automatically transfer calls to the appropriate staff member. Using this system, callers never receive a busy signal. Further, it broadcasts temporary messages such as weather-related issues or holiday closure reminders. The platform also allows callers to state whether a call is urgent so they may reach a reservationist. With cradle-to-grave reporting, the system allows MTM Transit to view extensive dashboards to easily monitor hold times in a live environment. We use the cloud-based system at all of our operating locations with excellent results. Further, our affiliate MTM uses this same system to field 7.5 million calls annually.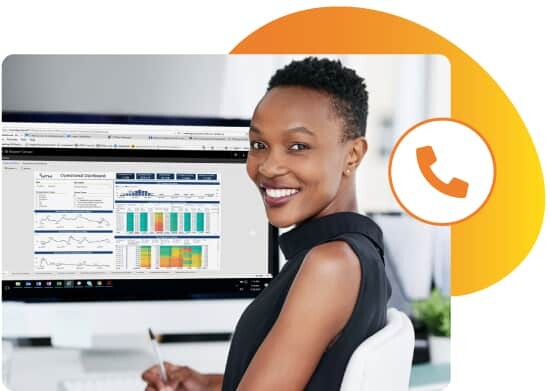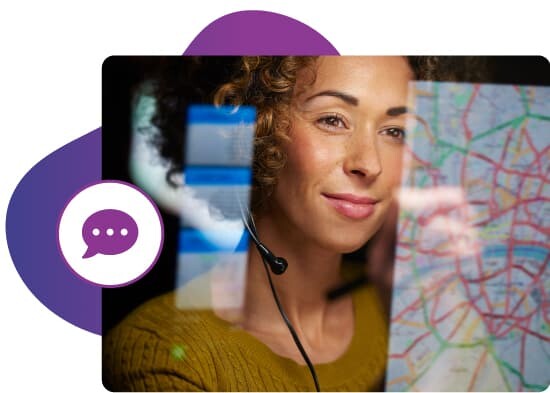 Call Monitoring & Speech Analytics
MTM Transit's call monitoring and speech analytics tool automatically monitors calls using artificial intelligence. Calls constantly flow through analysis every eight to 15 minutes, giving our Quality and Compliance team data such as:
A transcription of the call with metadata
Collects dispatcher info, IVR details, and caller info
Acoustic measurements and language patterning
Analyzes agitation, word tempo, and silence
Case-specific tagging, scoring, and tracking
Tags and flags proper language used by dispatcher, and words indicating soft skills such as politeness and empathy
Scores dispatcher quality and customer satisfaction
Reports feedback on compliance, behavior, and coaching insights
Through this tool, MTM Transit gains valuable insight into what our reservationists and dispatchers are doing well and where they may need additional training, as seen through the perspective of passengers and other stakeholders. We translate the information we receive into training programs, process improvements, and quality initiatives for each individual program, as well as across our book of business.