Nationwide, MTM Transit gives back to the communities we serve—and the 2022 holiday season was no different!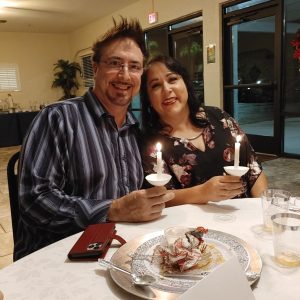 In Florida, our Sebring team had the honor of sponsoring the meal served to attendees at the 2022 Change of Pace Caregivers Dinner. Change of Pace is an adult day care facility located in Sebring. The organization offers a day program for patients who suffer from Alzheimer's, dementia, and other memory-related illnesses in Highlands and Hardee counties. Their Caregivers Dinner offers time for caregivers of these patients to attend to their own physical, emotional, spiritual, and social needs. In addition to sponsoring the event, our local teammates, including General Manager Kelly Brooks and Fleet Supervisor Tom Messing, represented MTM Transit at the dinner.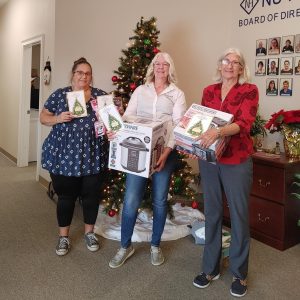 The Sebring crew also teamed up with our transportation partner Safety Transportation to clear wish tags from the Tree of Hope at NU HOPE Elder Care Services, a local non-profit organization that helps older adults live with dignity and independence in the least restrictive environment possible. Each year, the organization helps thousands of seniors remain safely in their own homes. For the first year, NU HOPE set up the tree with tags for each of their clients, with some wishes being as small as a new pair of socks. MTM Transit and Safety Transportation were proud to purchase several gifts from the Tree of Hope and make the holidays brighter for the organization's elderly clientele. The team is excited to contribute even more to the initiative in 2023!
In Denver, Colorado, our mobility management team participated in a toy drive in collaboration with the non-profit organization Gifts for Colorado Kids. The team adopted an 8-year-old boy, helping to make his Christmas a happy one. Each year, Gifts for Colorado Kids facilitates events that pair individuals and organizations with kids throughout the state who are in need of holiday gifts and back-to-school backpacks, particularly kids with open abuse and neglect cases. The 2022 toy drive helped delver Christmas gifts to more than 700 children in need.