MTM Transit is proud to be a collaborative partner to our transit agency clients, which means we're always looking for ways to enhance the services provided to passengers. This fall, we're launching two new initiatives that will give Regional Transportation Commission (RTC) passengers in the greater Washoe County area of Nevada increased access to their community: FlexRIDE microtransit service and the RTC Access passenger mobile app. RTC is the public transit system that serves citizens living in the Reno and Sparks areas, as well as unincorporated areas of Washoe County.
FlexRIDE Microtransit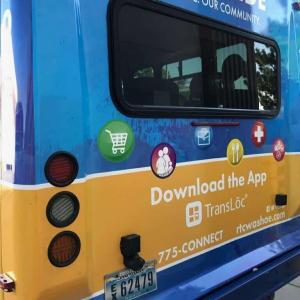 Through FlexRIDE microtransit service, RTC and MTM Transit are offering passengers a cost-effective ridesharing option in downtown Sparks. Beginning November 2, FlexRIDE will replace two current routes east of Iron Horse Shopping Center. Passengers can request rides online, using the FlexRIDE app, or by calling RTC directly. Rides on the system cost the same as any trip on the RTC public transit system—however, it offers more flexibility by picking up and dropping off passengers exactly where they want to go. Because the service is on-demand, passengers can request pick-up at any curbside location within the service area instead of at a set bus stop at a set time. Passengers are then dropped off at the closest curbside to their destination.
"Microtransit is a growing trend in the transit industry that gives passengers greater access to their communities and more flexibility than traditional public transit systems," said MTM Transit Chief Operating Officer Brian Balogh. "The future of transit is microtransit, and we are excited to partner with RTC to offer this innovative service that gives passengers a way to get around downtown Sparks without having to take multiple buses."
RTC ACCESS Mobile App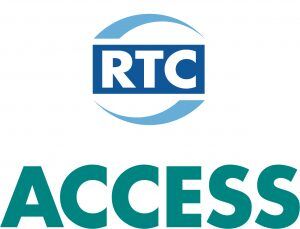 Through the RTC ACCESS mobile app, created in partnership with MTM's affiliate Reveal, passengers who utilize the RTC ACCESS paratransit system have an easy, convenient platform that allows them to plan trips, check the status of future rides, and cancel trips as necessary. The app will launch in October and will be available on both the Apple app store and the Google Play store.
"Now more than ever, passengers expect technology that gives them visibility into transportation service using an app," Balogh said. "The RTC ACCESS app gives paratransit passengers the ability to conveniently cancel trips, and even track estimated arrival times of rides. Passengers will love the functionality of the app and the convenience it brings to paratransit service."